"Travels With My Aunt" opening Friday, March 1st for three weekends only!!
"Beneath the comedy is a layer of intrigue, and beneath that, a catalog of moral concerns touching on espionage, art smuggling and other issues. In the end, Henry accommodates himself to the equivocations that have brought Aunt Augusta comfortably to where she is. Travels With My Aunt starts off as a lark but ends as a dream gone awry: As Henry Pulling smugly decrees that 'all's right with the world.' we know it is anything but." (Variety)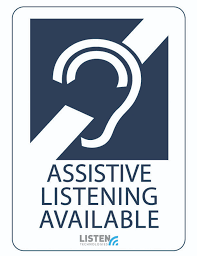 LOOP SYSTEM WITH HEADSETS AVAILABLE!!
Buy a 2019 Season Pass for the Holiday Season!
$50 for three shows. The best deal!
Travels With My Aunt by Graham Greene
Directed by Cy and Jane Hoffman
March 1 – March 17, 2019
Lettice and Lovage by Peter Shaffer
Directed by Marty Epstein
June 14 – 30, 2019
Under Milkwood by Dylan Thomas
Directed by Joe Feldman
October 18 – November 10, 2019
West End Productions performs at the
VSA Nth 4th Art Center
4904 4th St NW, Albuquerque, NM 87107
TICKET PRICES (NO ADDED FEES):
SEASON PASS HOLDER ~ $50. The Best Deal
TLC, STUDENT, SENIOR ~ $20
EARLY BIRD ONLINE ~ $22
GENERAL ADMISSION AT THE DOOR ~ $25